How to Buy Hogecoin or Hoge Finance Cryptocurrency in 2022?
What is Hogecoin?
Hogecoin is a deflationary auto-staking token with a supply cap with the initial supply set at one trillion tokens, with half burned permanently at launch. The burn was designed to balance the transactions at the start to redistribute 1% weighted to each wallet proportionally, and burn 1% of each transaction amount.
Hogecoin is listed on several exchanges, including Gate.io and WhiteBit and It can also be swapped on platforms like Guardarian and ChangeNow.io. It was listed on the BigONE Exchange on 16 April and, in the latest Hogecoin news on 14 August, said it will be listed on a top-five exchange, either Binance, Coinbase, Huobi Global, Kraken, or Kucoin.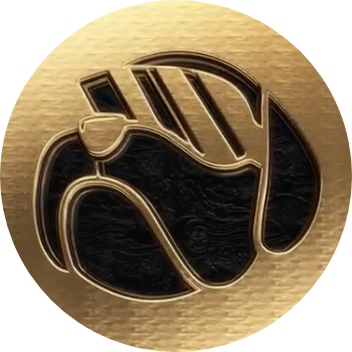 Hoge Finance Coin
As one of the smaller meme coins, Hoge Finance Coin faces an uncertain future as its adoption will depend on whether it is able to differentiate itself from the thousands of other cryptocurrencies on the market to sustain its use.
Forecasts from DigitalCoin and WalletInvestor raise questions about its long-term viability. Keep in mind when reading analysts' and online forecasters' predictions that they can be wrong. Which forecasters you choose to believe is down to your own research and perception of market conditions.
Hogecoin is a deflationary auto-staking token with a supply cap. The initial supply was set at one trillion tokens, with half burned permanently at launch. Each time a Hoge Coin transaction takes place, 2% is distributed and removed from the total supply.
The burn rate increases gradually as more tokens are burned, increasing the scarcity of the tokens circulating while distributing HOGE to users. As the number of transactions increases, the Hogecoin value in each user's holdings grows.
Is Hoge Finance Safe?
Just like any other cryptocurrency, when buying Hogecoin there is a high risk of investment with the potential for high returns if it gains in popularity. The token being a good fit for your portfolio is dependent on your personal financial circumstances, levels of risk tolerance, and portfolio diversification. More so, It is important to do your own research before investing in any asset, including cryptocurrencies.
As one of the new meme coins in the cryptocurrency ecosystem, Hoge coin is a higher risk investment than some of the larger coins as Its future depends on its adoption by the crypto community and the success of its projects.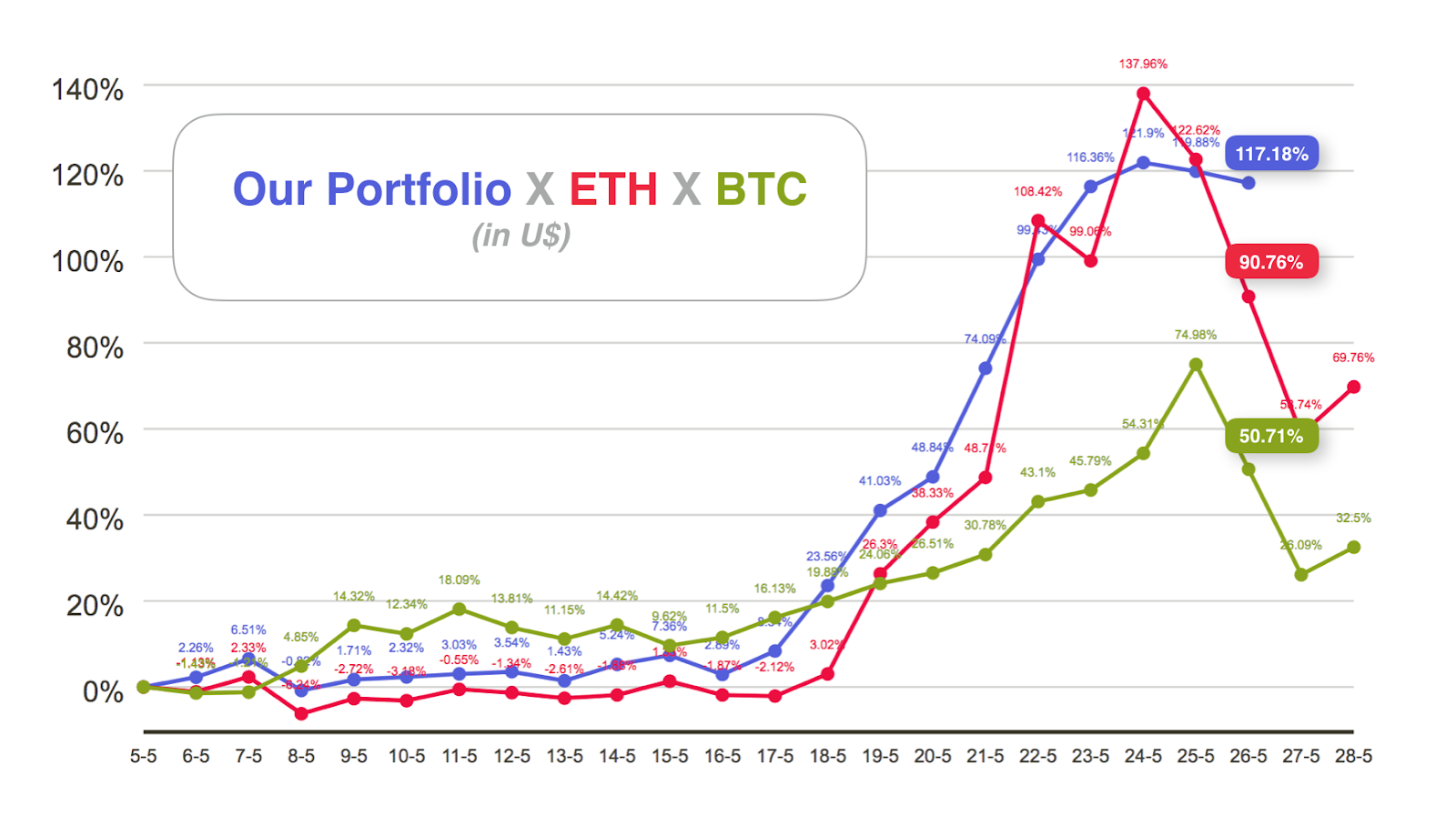 Hogecoin Price
As of the time of writing Hogecoin price is $0.0001005 with a 24-hour trading volume of $99,606. The Hogecoin price is down -1.7% in the last 24 hours and It has a circulating supply of 420 Billion Hoge coins and a total supply of 415 Billion. Therefore, if you are looking to buy or sell Hogecoin, Uniswap (v2) is currently the most active exchange.
Hoge Coin Price Prediction
As an expert's prediction, the Hoge coin price has many more chances to be reached around $0.0003052190 USD by the end of the year 2022. On the other hand, it is highly optimistic that Hoge Finance's future will ultimately grow.
Where To Buy Hoge Finance / Hoge Coin / Dogecoin?
According to Coinmarketcap, If you would like to buy a Hoge coin, the top exchanges for trading in Dogecoin are currently PancakeSwap (V2), Uniswap (V2), Gate.io, 0x Protocol, WhiteBIT, Decoin, BKEX, 1inch Exchange, BigONE, and ZT.
Hoge coin has been listed on a number of crypto exchange platforms and unlike other main cryptocurrencies, it cannot be directly purchased with fiat money. However, You can still easily buy this coin by first buying Bitcoin from any large exchange and then transferring to the exchange that offers to trade this coin.
How To Buy Hoge?
Some cryptocurrencies, like the Hoge coin, can only be purchased with another cryptocurrency on decentralized exchanges like Webull. To buy Hogecoin, you'll need to first purchase Ethereum (ETH) and then use ETH to buy Hoge Finance. And to do that, you need what's called a self-custody wallet. Here's how to do that using Coinbase Wallet for U.S. residents.
Download the Coinbase Wallet as a self-custody wallet like Coinbase Wallet is required to purchase a Hoge coin. Coinbase Wallet is available as a mobile app and browser extension.
Choose a Coinbase Wallet username which is a part of setting up your Coinbase Wallet, as you will need to choose a username. This username lets other Coinbase Wallet users easily send you crypto. You can keep your username private, but you will need one to access the account.
Securely store your recovery phrase that is used When you create a new self-custody wallet, you'll be given a recovery phrase that consists of 12 random words. The recovery phrase is the key to your crypto, meaning anyone with your recovery phrase has access to your crypto. Do not share your recovery phrase with anyone. It is also strongly recommended that you write these down on paper and store them securely, as well as using Coinbase Wallet's cloud backup feature. Remember, do not share your recovery phrase with anyone. Coinbase will never ask you for your recovery phrase. And if you lose your recovery phrase, Coinbase cannot help you access your wallet.
Understand and plan for Ethereum network fees and Fees vary based on how busy the network is, how complicated the transaction is, and how fast you'd like the transaction completed. Plan to set aside some money for fees to be used in achieving this.
Buy and transfer ETH to Coinbase Wallet and for those who do not have a Coinbase account, you'll need to create one to buy Ethereum (ETH). Also, the way you transfer ETH to your Coinbase Wallet varies depending on whether you are using the mobile app or the Chrome extension.
Use your ETH to buy Hogecoin in the trade tab If you are using Coinbase Wallet on your mobile phone, you can purchase Hoge coin right in the app.
Simply tap on the Image of Coinbase Wallet App and Then tap on the "Trade" tab, where you can swap ETH for any token that runs on the Ethereum standard (called "ERC-20 tokens").
More so, Tap "choose coin" and select Hoge Finance and Input the amount of ETH you will like to exchange for Hoge coin. Remember to leave enough for transaction fees. Lastly, Confirm your purchase and follow the instructions on the screen to finalize.
In other words, If you're using the Coinbase Wallet extension, tap the "Convert" button, Search for Hoge Finance and input the amount of ETH you'd like to exchange for Hogecoin and also Remember to leave enough for transaction fees.
Confirm your purchase and follow the instructions on the screen to finalize.
It is important to keep in mind that cryptocurrency markets remain extremely volatile which makes it hard to predict what the hoge coin price will be in a few hours and also even harder to give longer-term estimates. Therefore, it is recommended that you should always do your own research and consider the latest market trends and news, technical and fundamental analysis, and expert opinion which is the key aspect to note before making any investment decisions.