Webull vs Robinhood: Which is the Best Crypto App?
Webull Financial LLC is a member of SIPC, which protects securities customers of its members up to $500,000 (including $250,000 for claims for cash). Robinhood means Robinhood Markets and its in-application and web experiences with its family of wholly-owned subsidiaries which includes Robinhood Financial, Robinhood Securities, and Robinhood Crypto. Let's find the Best Crypto App: "Webull vs Robinhood"
Robinhood Vs Webull
Cryptocurrency Exchange Apps like Robinhood and Webull are two online discount brokerages with similar offerings of commission-free investments, cryptocurrencies, margin accounts, and more. Both investment apps are competitive options for active traders and hands-on investors. There is a slight difference between Webull and Robinhood when it comes to investment, fees, account types, and research resources
Webull is best for
Intermediate investors.
Active traders.
Options traders.
Cryptocurrency traders
Robinhood is best for
Mobile users.
Individual taxable
accounts.
Is Robinhood safe?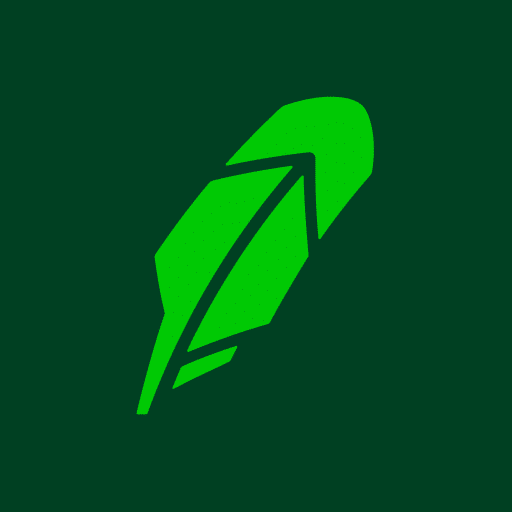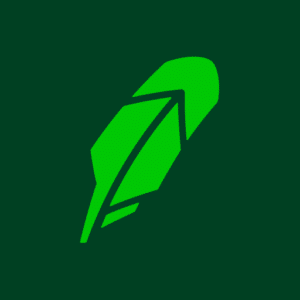 YES, with Robinhood your cash is protected for maximum securities because they belong to SIPC. More so, Robinhood is a securities brokerage, and as such, securities brokerages are regulated by the Securities and Exchange Commission (SEC).
At Robinhood, your security and cash are protected by SIPC. Also, keep in mind that cryptocurrency investments through Robinhood crypto are not SIPC protected and Robinhood crypto does not belong to FINRA or SIPC.
Read more on how safe is Robinhood?
How To Withdraw Money From Robinhood?
After earning money in Robinhood, the main question is how to withdraw from Robinhood? At Robinhood, you are authorized to make a maximum of up to 5 withdrawals per business day into your account and you can withdraw a maximum of up to $50,000 per business day from Robinhood. For more details click here.
Withdrawing To A Different Bank Account
Following a sale, your funds need to "settle" before you can withdraw them to your bank account. The settlement period is the trade date plus two trading days (T+2), sometimes referred to as regular-way settlement. On the third day, those funds will go into your buying power and will appear as withdrawable cash.
For 60 days following a deposit, you may be required to verify additional information if you wish to withdraw funds to a different bank account than the one you originally deposited them from.
If the original bank account is closed or you are unable to access it, Robinhood support team can help initiate a withdrawal to another bank account for you. Please be aware you may be required to share:
A brief description of why you are unable or unwilling to withdraw to the bank account you originally deposited funds from.
A photo of the front and back of your government-issued ID.
Bank statements show that you are the account holder of the two linked bank accounts. Photos or PDFs must be clear and easy to read.
How Long Does It Take To Withdraw Money From Robinhood?
At Robinhood, a pending deposit can take up to five trading days to complete. During this time, you will not be able to spend or withdraw these funds.
How To Transfer Money From Robinhood To Bank?
There are various ways to transfer money from Robinhood to the bank either by using the Android, iOS, and web app
iOS: To transfer your funds to your bank account on your iOS app:
Click Account icon in the bottom right corner
Tap Transfers
Tap Transfer to Your Bank
Choose the bank account you'd like to transfer to
Enter the amount you'd like to transfer to your bank
Tap Submit
Android: To transfer your funds to your bank account on your Android app:
Tap the Account icon in the bottom right corner
Tap Transfers
Click Transfer to Your Bank
Choose the bank account you'd like to transfer to
Enter the amount you'd like to transfer to your bank
Tap Submit
Web: To transfer your funds to your bank account on your web app:
Click Account in the upper right corner of the screen
Click Transfers
Initiate a transfer from Robinhood to your bank account using the panel on the right
How To Delete Robinhood Account?
If you want to delete your Robinhood account, you can delete your Robinhood account in the app itself. You can also view historical account statements, tax documents, and trade confirmations in the app after your account has been deactivated:
Tap the Account (person) icon
Click Settings
Tap Account Information
Scroll and tap Deactivate Account
Follow the steps to close all your positions and withdraw your outstanding balance
Once your balance is $0.00 and your positions are closed, you will be able to confirm your deactivation request.
How To Transfer Stocks From Robinhood?
Before you begin, please note that:
Robinhood Financial (RHF) and Robinhood Crypto (RHC) are separate entities; RHF is a registered broker/dealer that supports equities and options trading, while RHC supports cryptocurrency trading.
Securities in your RHF account are eligible to be transferred through the Automated Customer Account Transfers Service (ACATS) to other brokerages.
You can decide whether you want to transfer all your eligible securities in a full ACAT transfer, or only some in a partial ACAT transfer.
After you complete a full ACAT transfer, we'll close your Robinhood account.
There is a $75 fee for partial and full ACATS out of Robinhood.
Cryptocurrency held with Robinhood Crypto is not currently transferable to other brokerages.
If you request a full ACAT transfer, RHC will automatically liquidate any cryptocurrency holdings and RHF will transfer the cash proceeds to the other brokerage in a residual transfer.
How Does An Account Transfer Work?
You can transfer stocks and cash to other brokerages through ACATS (Automated Customer Account Transfer Service) transfer. If you want to keep your Robinhood account, you can initiate a partial transfer. Otherwise, you can initiate a full transfer, and we'll close your account once the process is complete.
Note that there is a $75 fee to transfer your assets out of Robinhood, whether as a partial or full transfer.
Before you initiate the transfer
Be sure to resolve any account restrictions or negative balances in your account prior to requesting a transfer, or your transfer may be delayed.
How to initiate a transfer
To begin the process, you'll need to contact your other brokerage and have them initiate the transfer. They'll submit the transfer instructions to our clearing partner to transfer over your assets and funds.
NOTE: If you transfer all of your assets to another brokerage, Robinhood will close your account.
Please make sure you initiate an ACATS (Automated Customer Account Transfer Service) transfer. Please don't request stock delivery using any method other than ACATS, including DTC and transfer agent transfers.
You might need to give the other brokerage your Robinhood Securities (RHS) account number. This information can be gotten on your mobile app:
Tap the Account icon in the bottom right corner.
Tap Investing.
Your account number will be at the top of your screen.
You may need to reference a DTC number for your transfer. Robinhood's DTC number is 6769
Are there any fees to transfer my assets to another brokerage?
If you're transferring stocks or cash from Robinhood to an outside brokerage, there is a $75 fee, which will be debited from your Robinhood account's available cash balance. If your Robinhood cash balance is insufficient to cover this fee, it will instead be debited from your outside brokerage account.
Best Crypto Exchange Apps Alternatives
If Crypto Currency Exchange Apps like Robinhood do not meet your needs, then there are other Best Robinhood Alternatives that are made available online.
What Is Webull?
Webull is a US-based fintech startup offering zero-fee or discount brokerage services. Founded in 2017, the company is regulated by the US Securities and Exchange Commission (SEC) and the Financial Industry Regulatory Authority (FINRA) as well as the Hong Kong Securities and Futures Commission (SFC).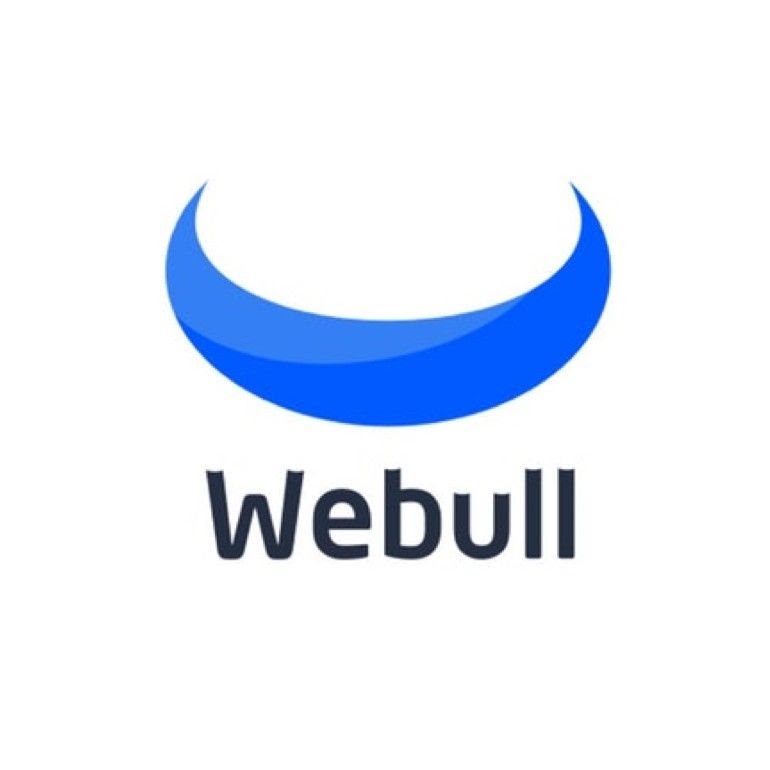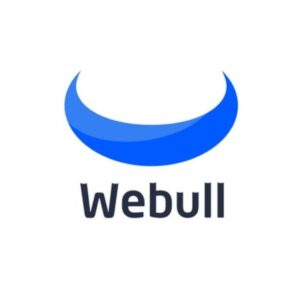 Is Webull Safe?
Webull is regulated by top-tier financial authorities and provides a maximum of $500,000 investor protection, including a $250,000 limit for cash under the Securities Investor Protection Corporation's (SIPC) protection scheme, which are all great signs for its safety. If you have any doubt regarding Webull safety then click here.
How To Buy Crypto On Webull?
Buying crypto on Webull, For new users, it is important that you first create an account on Webull by providing your details and, most times, add your KYC (know your customer/client) information in line with SEC regulation.
After opening an account, you need to request permission to trade or buy on Webull. In order to do that, follow the process below;

Click on Webull Icon (the middle icon on the bottom row)
Click on the 'More button'
Then click on 'Crypto Trading' to request permission
Once your request to buy and sell crypto is accepted, you can trade at any time on the app

Also, add money to your account by using an electronic transfer from your bank, as well as a wire transfer. Electronic transfers are free on Webull, but they may take up to 5 days to settle and be available for use.
For electronic transfer, you must first link your checking or savings account to your Webull account.  You can do this by entering your bank account number and your routing number. Wire transfer is faster, and funds can settle within 1 business day, but it comes with charges from both your bank and Webull.
Select the type of crypto you're buying either the market order or limit order

Market Order: is an order to buy crypto immediately at the current market price at the transaction time.  For example, if Bitcoin's price is $60,000 and you place a market order for 1 Bitcoin, you will get it at $60,000 as long as there is no change in price before the order is executed.
Limit Order: Buying crypto using a limit order allows you to specify the price you intend to pay for your purchase. Your order is only executed when that price is reached.
Digital Wallet Support
Although a hardware wallet like Trezor is the safest way to store your coins because it is offline, Webull does not allow users to transfer crypto-assets. This means you cannot transfer your coins on Webull to a hardware wallet.
It is generally not advisable to keep a considerable amount of your holdings on an exchange like Webull because there is a possibility for the exchange to be hacked.
Monitor your cryptocurrency as Webull makes it easy for you to add a currency to a watchlist or set an alert for price changes. To try this, just tap on the star icon on the currency's profile. You can also set an alert to notify you of price changes. Tap on 'alert' to start the process. You can check a currency profile to access key stats. These include information like trading volume, among others.
How To Buy Stock On Webull?
Open up your account
Click on 'Markets' then Click on the magnifying glass on the top of the page and type in the stock you want to buy
Click on 'Trade'
Decide to do a limit or a market order
Select quantity and decide how long you want your order to last
Review your order
Submit your order by clicking on 'Buy'
 Webull Crypto Fee
Webull does not charge for trading crypto. There is a 100-basis point spread on either side of a crypto trade.
How To Withdraw Money From Webull?
Go to the homepage of the mobile app by tapping the Webull logo in the bottom middle of your screen.
Click on the "Transfers" tab at the top of the screen
Click "Withdraw"
Enter an amount less than or equal to the amount you have available to withdraw
It usually takes 1-2 business days to complete a withdrawal
It is important to note that there is no great difference between Webull and Robinhood as they offer the same service. But based on the user's preference, it is certain that after testing 11 of the best online brokers over three months, Webull is 65.17% better than Robinhood which is 62.62%. More so, Robinhood is a great choice for active traders as it offers a cash management option while Webull offers multiple low-cost investment options.
Webull and Robinhood are both great crypto investment apps that offer services that allow you to invest in the markets. These two crypto apps have many great features in common and also some differences which may help you decide to choose one over the other.